Be A Meadow Brook Hero!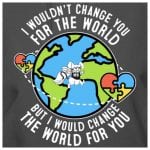 Safe. Respectful. Responsible.
Greetings, Meadow Brook Partners!
This week we did some wonderful things…together.
We partnered up to develop our skills and engage in our passion for writing.
Writing partners use check list to help each other edit How-To books! @ThinkMBE pic.twitter.com/5Wi6pRRRvX

— Kelly Kubik (@mrskellykubik) March 18, 2019
We were visited by Senator McMarrow and Dr. Shaner, and treated to some reading for March is Reading Month.
Senator McMorrow stopped by Meadow Brook to share some of her favorite books with students…Dragons Love Tacos was enjoyed by Mrs. Schroeck's 3rd grade class. @ThinkMBE #RCSpride @MalloryMcMorrow @lizzyschroeck #ThinkMBE pic.twitter.com/g4xr0I4hNT

— Mandy Lyons (@mlyons2350) March 18, 2019
We had our annual Great Read Aloud Swap this week!
Getting excited for Friday's read aloud swap! @ThinkMBE pic.twitter.com/Z1duwTNXhg

— Charity Troutt (@MsTroutt) March 19, 2019
We sere visited by some of our incredible Rochester High School mentors for some French language studies.
High-school students proudly sharing with elementary students. #RCSpride https://t.co/NYFT0uz3LX

— Rochester Schools (@rochcommschools) March 22, 2019
We had a Math Pentathlon competition!
Stopped by Bloomfield Hills High School to see our great Meadow Brook 2-3 graders participating in a Math Pentathlon. Great job, students exercising their math minds. #thinkmbe #rcspride

— Lynnette Teller (@medspec14) March 23, 2019
And we did it all together!
Mouse PAW 3-24-19 "Together" #thinkMBE #RCSPride pic.twitter.com/5wqWiPDGcI

— ThinkMBE (@ThinkMBE) March 24, 2019
Here's to another joyful Meadow Brook week!
Thank you for your patience and you partnership…in it together for the kids.
With gratitude,
Seth
Seth E. Berg
Principal
Meadow Brook Elementary
Call: (248) 726 -4101
Click: sberg@rochester.k12.mi.us
My Reflective Journey: Berg's Eye View