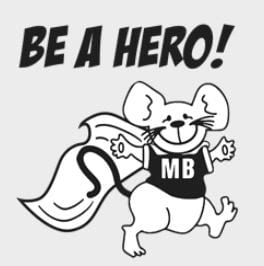 Greetings, Meadow Brook Partners!
Please note that our snack checkers are looking for manufacturers labels for approved snacks.
We are unable to approve handwritten notes on bags.
If you would like to use our copy machine to copy manufacturer labels please contact me at sberg@rochester.k12.mi.us to make arrangements.
Fruits and vegetable are good to send, either whole or cut.  If this changes I will be in touch.
Please review our most recent food awareness updates at: ThinkMBE Food Awareness
Also, please touch base any time with thoughts, ideas, or questions.
Thank you for your partnership in keeping all Meadow Brook student safe!
Seth
Seth Berg 
Principal
Meadow Brook Elementary 
Rochester Community Schools
Call: (248) 726 – 4101
Click: sberg@rochester.k12.mi.us
Mr Reflective Journey: Berg's Eye View