Happy Friday, Meadow Brook Partners!
Teacher Assignment:  
Today is the day that you and your kids will learn who your teacher-partners are for the 2018 – 2019 school year; a super exciting day!
Please know that the Meadow Brook staff has worked tirelessly to make sure that each student is placed in the classroom we genuinely feel is ideal for his or her unique social, emotional, and academic needs.  We are confident that with strong parent, teacher, student, support staff, and administrative partnerships, all Meadow Brook students are set to learn, grow, and achieve at high levels.  
Furthermore, we are confident that on the foundation of these placements and partnerships, our ongoing training and preparation, and our collective passion for educating children, all Meadow Brook students will experience a safe and joyful school year!
The placements you will receive today began with a series of meetings during which each grade level team of teachers thought through their ideas about individual student needs and combinations for balanced, productive classrooms. Parent input was incorporated during that process to refine potential class lists.  
Next, I reviewed class lists multiple times over the summer, matching them up to the input I received from staff and parents by way of the many forms that were submitted and the many conversations that occurred around students' unique learning needs and parents thoughts, ideas, and concerns.
Finally, over the past few weeks I cross referenced all input I have on file and reopened dialogues by engaging in multiple conversations with staff and parents as needed. 
As you know, there are a finite amount of possible combinations.  All input has been thoughtfully processed though open-minded reflection and multiple lines of feedback.
Please know that I take this process extremely seriously and that I am thrilled about the results.  Having submitted my final class lists for distribution, I am profoundly excited about the journey that each or your kids is about to embark on!  Together, we've created a foundation for success in the upcoming school year!
Please contact me directly at sberg@rochester.k12.mi.us with any questions.
Next Week:
Monday 8/27:

 

RCS Staff PD AM & PM – Readers Workshop (TCRWP from Columbia University)
RCS Parent Diversity & Inclusion Meeting (Admin/Harrison Room 6:00 – 8:00 PM)

Tuesday 8/28:

 

MBE Staff – PD AM (MBE 8:00 – 11:00 AM) Thank You for Breakfast PTA!
MBE Staff – Room Prep PM

Wednesday 8/29:

RCS Staff Opening Day Collaboration ( RHS 8 – 11:15 AM)
MBE Staff Meeting (MBE 1 – 1:30 PM)
MBE World of Welcome (WOW! at MBE – students and families invited to school 1:30 – 2:30 PM)
MBE Staff Meeting Wrap Up (MBE 2:30 – 3:00 PM)

Thursday 8/30: No Special Events
Friday 8/31: No Special Events
PTA:
Join our Meadow Brook Mentorship program…new families and mentor families needed!
Meadow Brook Mentor Program – New Family Form
Meadow Brook Mentor Program – Mentor Family Form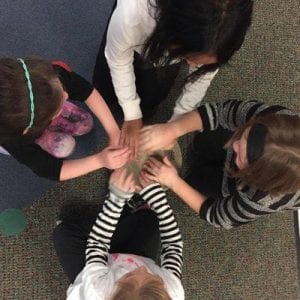 Here's to another great Meadow Brook start!
Wishing you a joyful weekend,
Seth
Seth E. Berg
Principal
Meadow Brook Elementary
Rochester Community Schools
Call: (248) 726 – 4101
Click: sberg@rochester.k12.mi.us
My Reflective Journey: Berg's Eye View