[Message from Robin Czarniowski – 3rd/4th Grade MBE Teacher]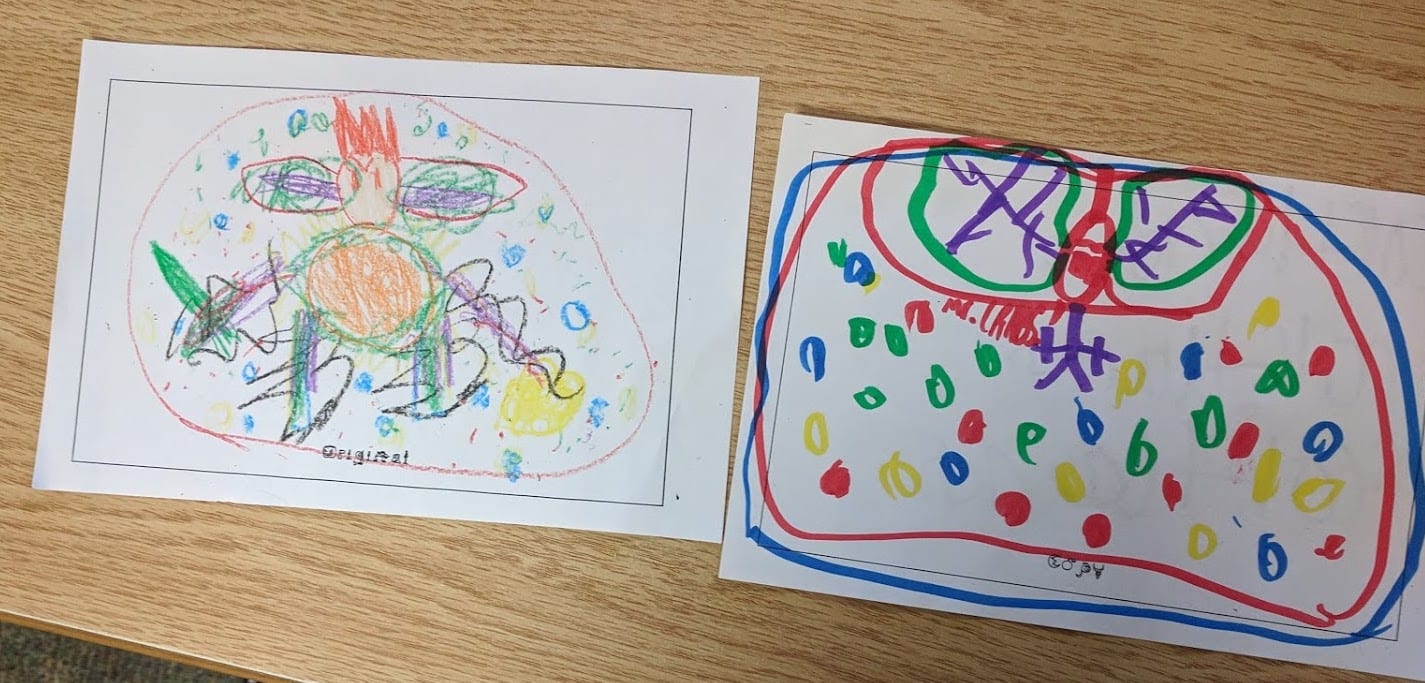 On Monday some 3rd and 4th grade Meadow Brook Heroes participated in an active listening lesson.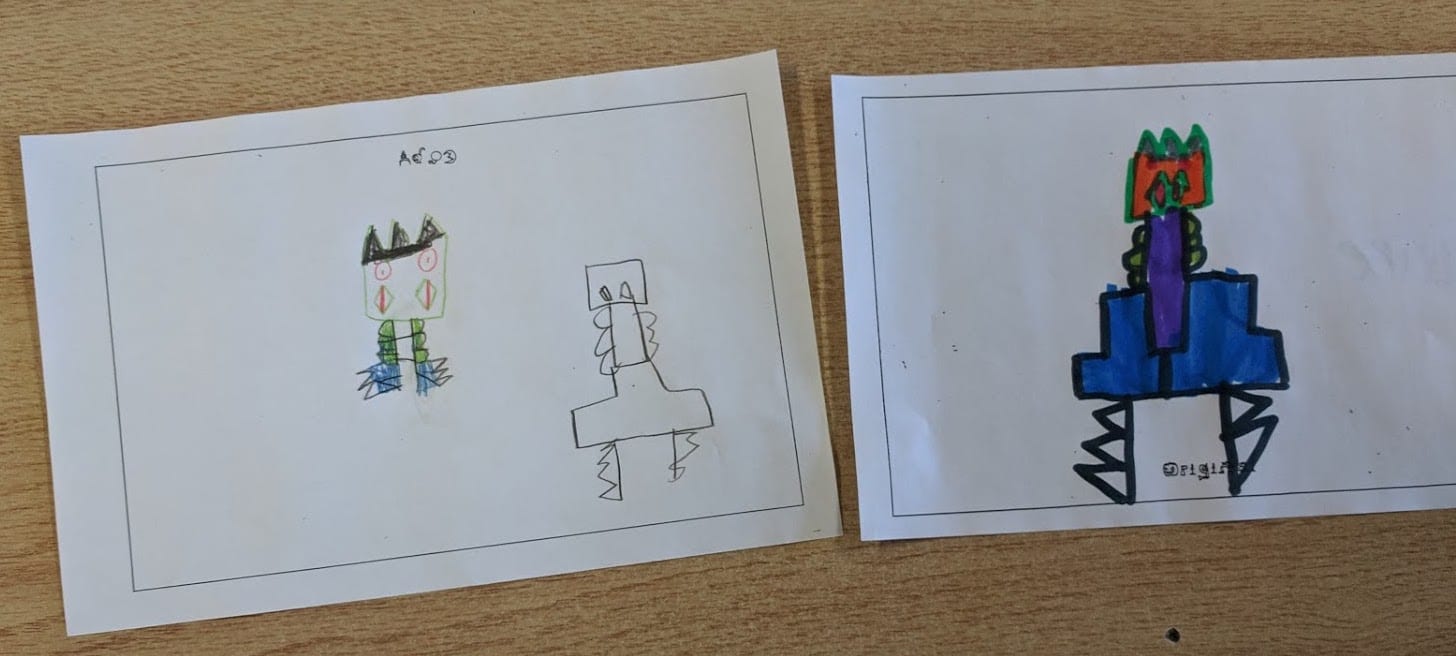 The students were given 4 minutes to draw a colorful monster.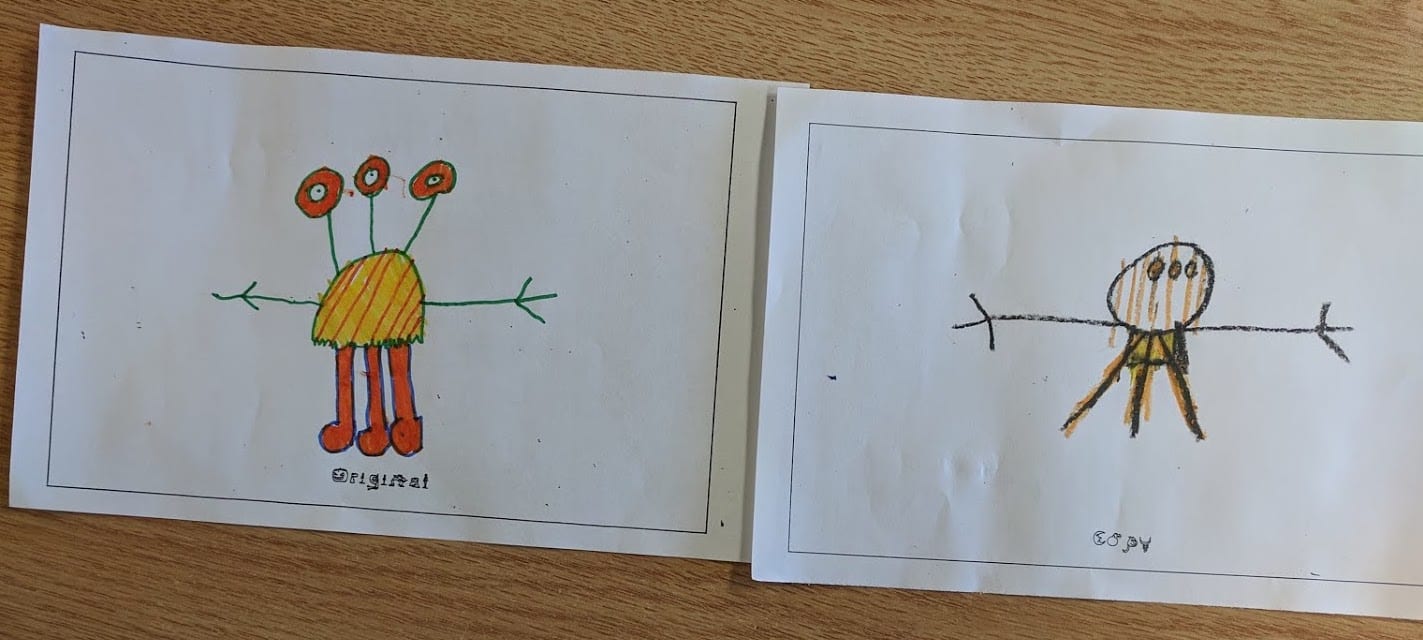 They then sat back to back with a partner.
Partner 1 gave step by step oral directions on drawing their monster while partner 2 tried to recreate the monster. Roles were then reversed.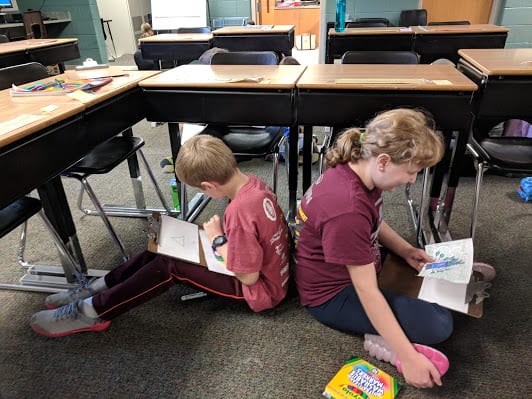 There was lively discussion and laughter as the kids compared the copied monster with the original.
We held a class discussion on the challenges of listening with purpose, as well as the challenges of giving clear, concise directions.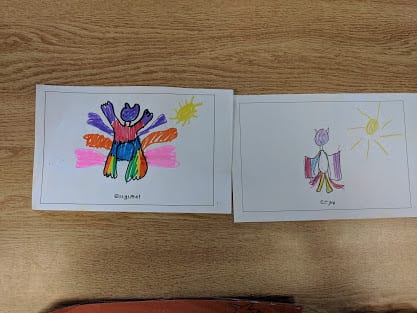 The objective of the lesson was to practice our listening skills, engagement, and social interaction skills.

It worked!  Can't wait to continue on this Active Listening journey.  Stay tuned for more!