Be A Meadow Brook Hero!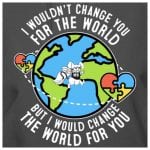 Safe. Respectful. Responsible.
It's been great to have some downtime with family and friends over the past week!
Breaks from school are all about mindfulness and balance.  In order to do our best learning we have to be our best selves, which often means relaxing and having fun.
At Meadow Brook we work hard to see that the students we serve have fun while they learn.
We take pride in our core philosophy that children should be comfortable and relaxed at school so they can focus on engaging in creative, collaborative, exploration.
In the week before our break we put together some programs and activities on the foundation of that core philosophy!
The Decimal Diner. Connecting math to eating out!
ORDER UP! Welcome to the Decimal Diner, where multiplying and adding decimals is on the menu! @ThinkMBE pic.twitter.com/ZS2qrUIvVy

— Charity Troutt (@MsTroutt) March 26, 2019
Snap Words In Disguise. Dressing up is fun!
Kindergarten readers find snap words with disguises! We can't be tricked! @ThinkMBE pic.twitter.com/3ZuIW5rkLp

— Kelly Kubik (@mrskellykubik) March 26, 2019
A Day At The Beach. Reading is always fun at MBE!
Meadow Brook students are "Reading at the Beach" to celebrate March is Reading Month. @rochcommschools @ThinkMBE #ThinkMBE #RCSpride pic.twitter.com/NxxOERwoNS

— Mandy Lyons (@mlyons2350) March 29, 2019
Join us on Twitter @ThinkMBE for daily updates.
Here's to another joyful Meadow Brook week!
Thank you for your patience and you partnership…in it together for the kids.
With gratitude,
Seth
Seth E. Berg
Principal
Meadow Brook Elementary
Call: (248) 726 -4101
Click: sberg@rochester.k12.mi.us
My Reflective Journey: Berg's Eye View