Greeting, Meadow Brook Families!
This week's important updates from your PTA Board:
Mark Your Calendars!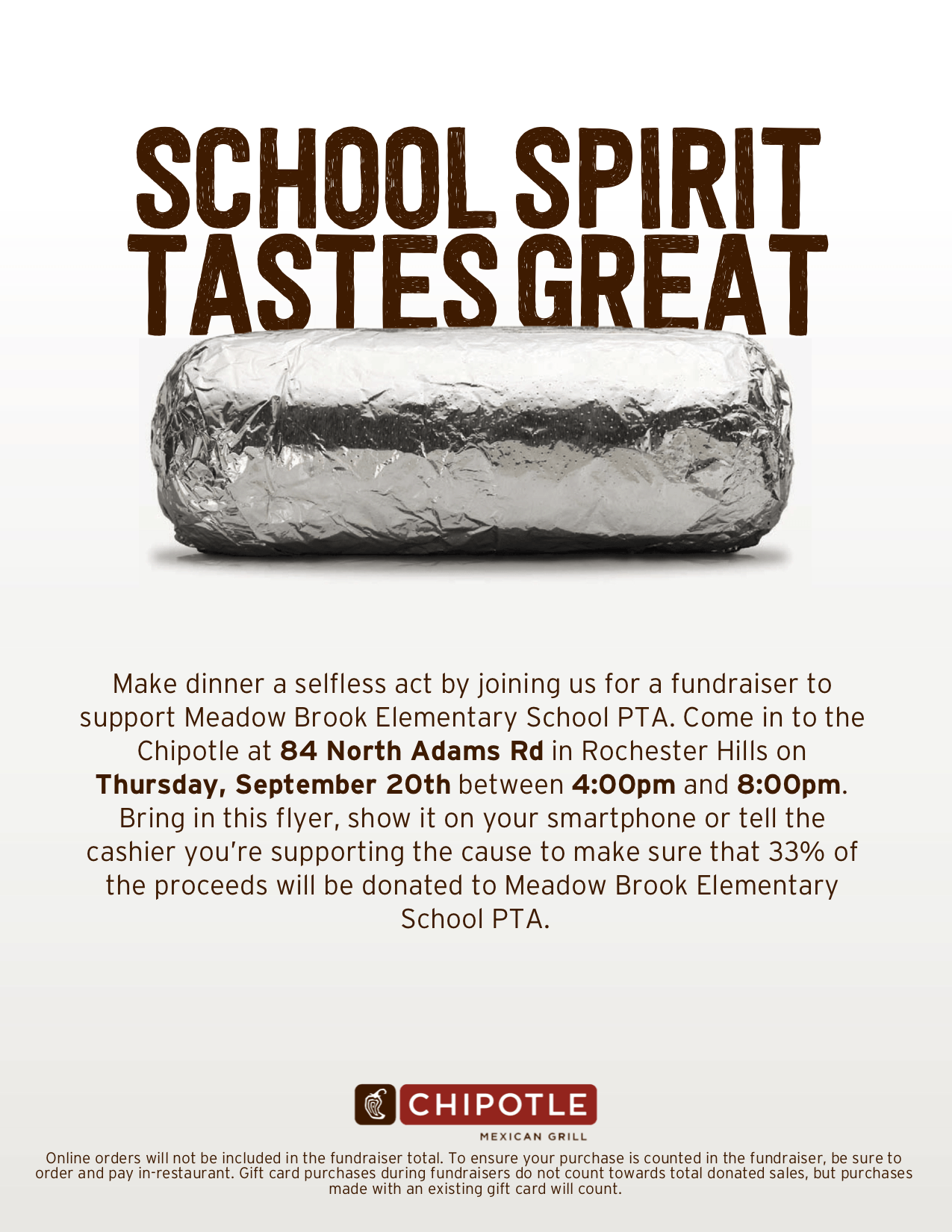 Thursday, Sept. 20th: Chipotle Night Fundraiser! 

Dine at Chipotle between 4 p.m. and 8 p.m., bring in your flyer and earn 33% back for the Meadow Brook PTA

Monday, Sept. 24th: PTA Meeting 6:30 p.m. in the media center; childcare provided in the gym 
NOTE Date Change: Trunk or Treat will now be held at Meadow Brook on Friday, Oct. 26th 
Also, get ready for the MBE fun run!
Also, Box Tops For Education is Here!
Click Here For The Box Tops Flyer
Welcome back to school, parents!
My name is Jennifer Wroza and I'm thrilled to be our school's Box Tops for Education™ Coordinator. 
Clipping Box Tops is an easy way to help earn cash for our school. Each one is worth 10¢ for our school! Just look for the pink Box Tops on hundreds of products. All you have to do is clip them and send them to school.  You can paste them to the attached form OR you can send them in a baggy.  Just be sure to include your child's name and teacher so they can be entered in the monthly drawing.
Last school year, we earned $1538.20 for our school from Box Tops!  
For more information on Box Tops, including a list of participating products, go to BTFE.com. Be sure to sign up as a member (it's free!) so you can check out our school's earnings details and get access to coupons and bonus offers.
If you have any questions, please don't hesitate to contact me. I'm here to help make our school's Box Tops for Education™ program a huge success this year.
Thanks for your help!
Jennifer Wroza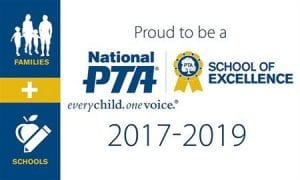 Let us know if you have any questions or if you're looking to volunteer this year!
Thanks for all you do on behalf of the kids!
Have a great weekend!
Jamie, Allison, Kristine, and Emily