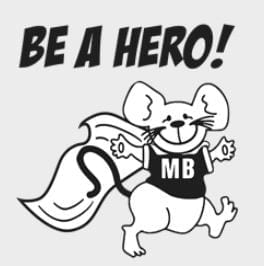 Safe. Respectful. Responsible.
Greeting, Meadow Brook Partners!
Conflict is a part of life.
Social challenges a play big role in our development from very early on.
Even the youngest among our students are faced with such challenges every day in and our of school.  It's critical that the kids we serve learn how to problem solve in compassionate and kind ways.
As you may be aware, at Meadow Brook we use something called Positive Behavior Interventions and Supports (or PBIS) to help students learn about and practice tools and skills that they'll need to navigate the complex social and emotional aspects of life in childhood and beyond.
Some of the foundations of our PBIS efforts involve the "Zones of Regulation" and the growing social science of "Restorative Practices."
The "Zones of Regulation" can help kids (and adults) learn to regulate and restore their emotions to calm energy and a place of focus when we find ourselves out of focus with sadness, silliness, worry, and even anger.  Learn more here: The Zones Of Regulation
"Restorative Practices" takes emotions and energy management to the next level by focusing on restoring individual energy during challenging times and helping us learn how to restore relationships that become damaged through conflict.
Along with discipline as outlined by our Code of Conduct we use "Restorative Practices" to support and guide students through conflict resolution in our safe school environment so that they can take ownership in maintaining a joyful culture of learning, and then carry the skills and tools they learn into other environments as well.
Here's a short video to highlight the basics:
Please don't hesitate to reach out to your child's teacher to learn more about his/her experience with PBIS, "The Zones of Regulation" and "Restorative Practices" at Meadow Brook.
Feel free to contact me with thoughts, ideas, or questions as well.  Your input is always welcome and very much appreciated!
Thank you for your partnership…in it together for the kids!
With gratitude,
Seth
Seth E. Berg
Principal
Meadow Brook Elementary
Call: (248) 726 -4101
Click: sberg@rochester.k12.mi.us
My Reflective Journey: Berg's Eye View